Designing outdoor spaces for your life
Bartlett Gardens creates memorable landscapes of depth and detail that respect nature as well as the tastes of our clients. Located in Mattapoisett, Massachusetts, and serving Eastern Massachusetts, including the Southcoast area and Cape Cod, we are a landscape design, consultation, and installation company founded by Christina Hutton, Landscape Designer.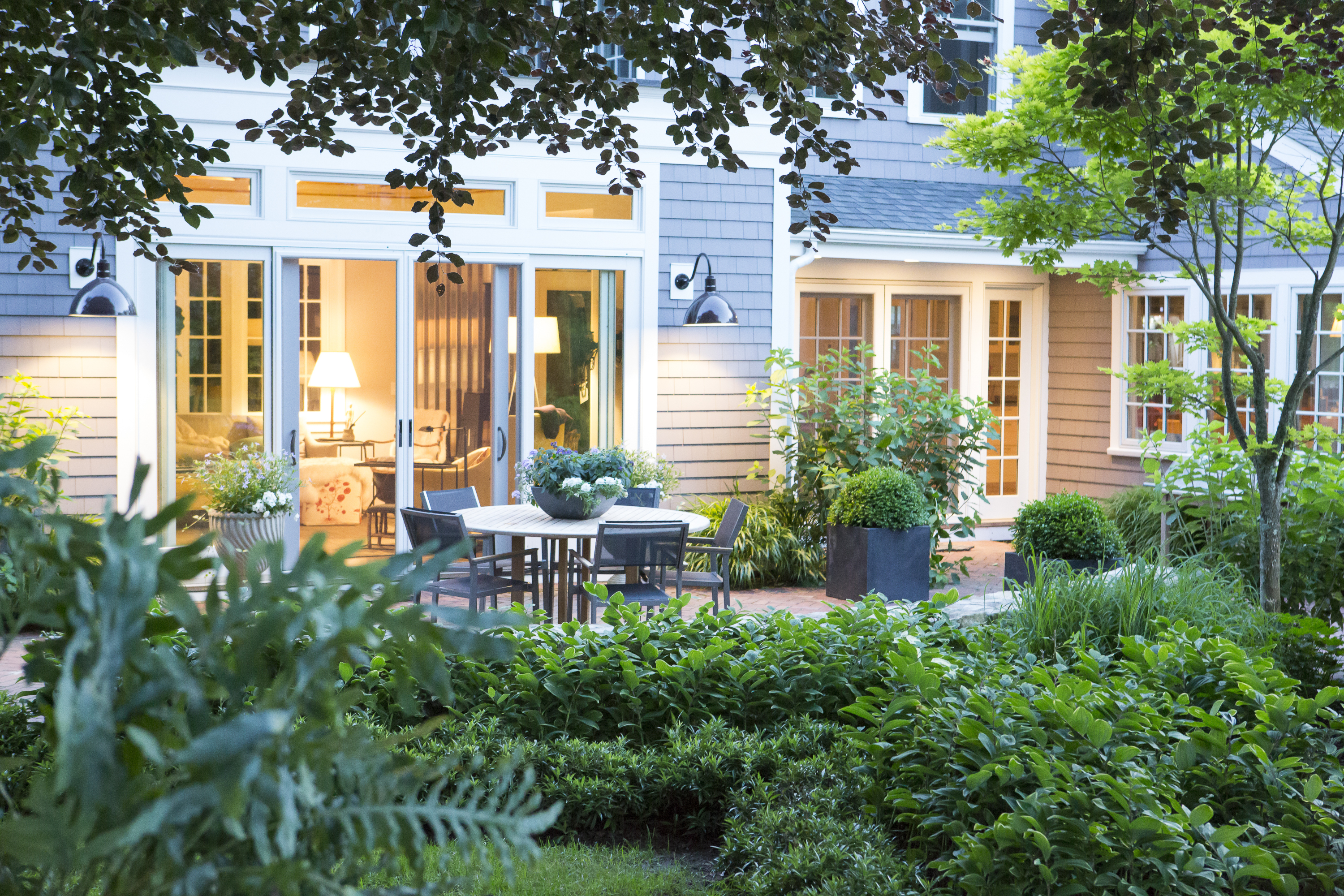 Services
Design & Installation

Bartlett Gardens provides a range of design services, including complete master planning as well as smaller area garden designs or other specific site needs. Both urban spaces and expansive rural properties are part of our work history.

When invited to discuss a possible project, our initial meeting with a client includes examination of the physical site, taking careful note of both the benefits and drawbacks of that site. This meeting includes discussion with the owner(s) about specific needs and expectations. An inventory is made of site elements that are desirable, those in which modifications can be made, and those the owner wishes to eliminate or replace.

A Bartlett Gardens Design Proposal is then written, specifying terms and estimated design time. If agreement is reached, our collaboration with the owner is begun.

On-site documentation of important features, usually based on a professional survey, is our first task. Primary existing elements are recorded on a Base Plan: trees, hard items such as driveways, walls, patios, water supply and circulation patterns. Influential off-site features are also recorded: views requiring screening, undesirable influences that may be mitigated. A Preliminary Landscape Plan is developed incorporating Bartlett Gardens' suggested changes and including a rough estimate of costs.

The Preliminary Plan Review offers both parties the opportunity to review program requirements, expected costs, new ideas that have arisen, and make changes accordingly.

A Final Plan is developed and, after a period for review, Installation is scheduled and creation of a new or renewed landscape is underway. Bartlett Gardens partners with skilled masons, arborists, and landscape contractors to build the agreed-upon plan according to specifications.

Portfolio
Click on a project to learn more.
About us


Bartlett Gardens specializes in pulling together the natural and the built environments. We will shape effective outdoor spaces for new homes in need of privacy and enhancement and for older homes whose landscapes require editing and rejuvenation.

Our site specific approach assures each client a personalized design. Carefully selected plants and well-crafted hardscape elements combine to compliment the architecture of the home and increase the owner's connection with it, throughout the four seasons.

No project is too large or too small if the client shares our dedication to detailed design, quality plants and expert installation. Our thoughtful planning ensures a garden beautiful and useful, straightforward to build and simple to maintain so it can be enjoyed as a personal retreat as well as a gathering and entertaining center.
Inquiries
Please kindly direct inquiries to
christinabhutton@gmail.com
. You can also reach us by phone at (508) 284-2292.