Padanaram Peninsula Garden
The lucky occupants of this Buzzard's Bay peninsula access their home across a causeway framed by native red cedars and glistening waters. Chris was asked to choose an architect who would work with her to transform the exterior of the house as she planned the new landscape. The collaboration with Henry R. Wessmann succeeded in anchoring the house to the peninsula while gracefully connecting the interior and exterior.

A new entry path and a dining patio frame a new wrap-around deck and pergola, with three staircases to ground level, offering a easy flow from inside to outside, and up and down between levels. These spaces with their views to the waterfront are the favorite gathering place for family and friends. Steps at the garden's edge lead down to the swimming beach. Carpark and driveway are largely screened by a carefully groomed privet hedge.

Before
After in spring
After in summer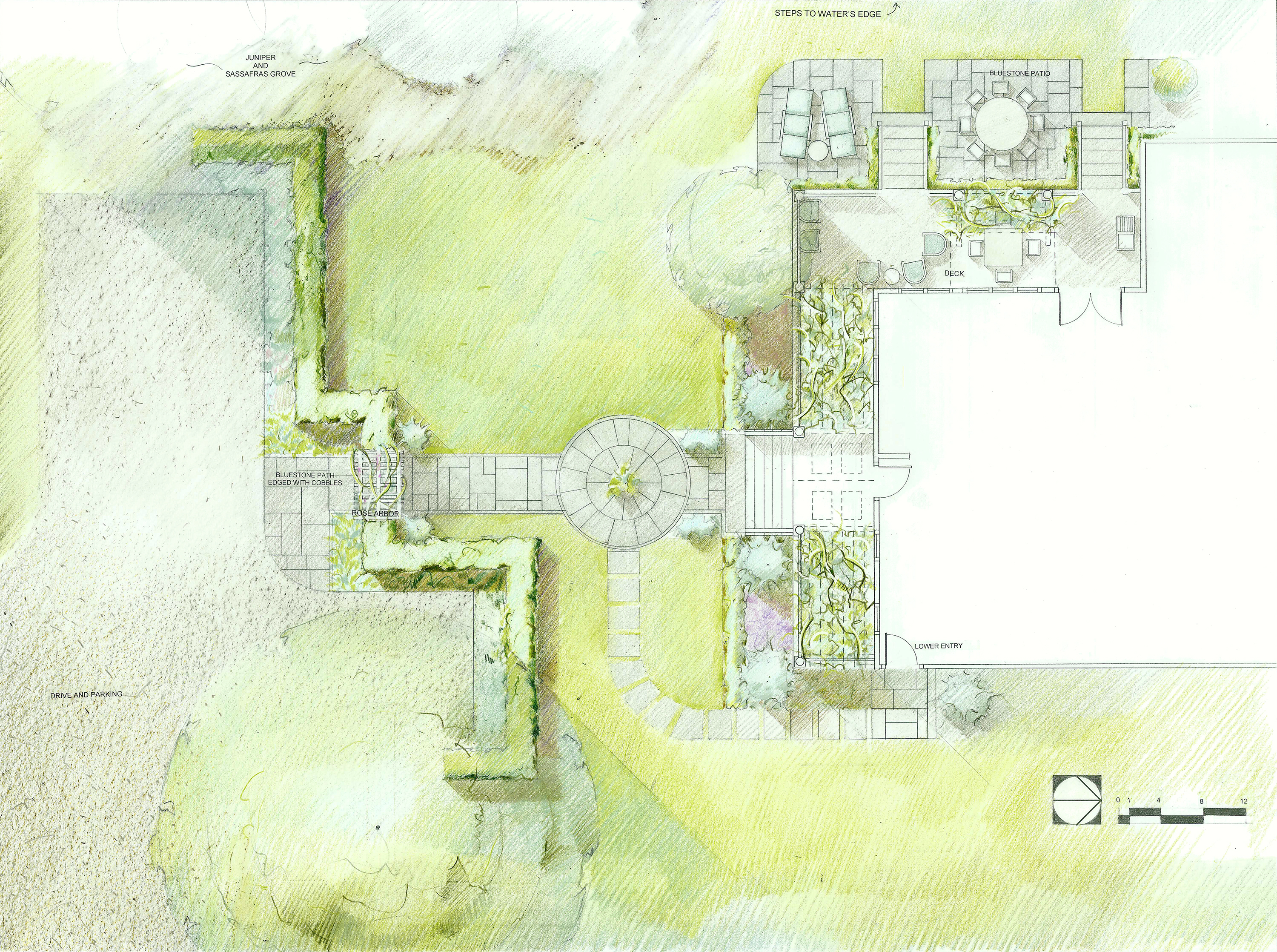 Before
After